FINCORE
Fintech Software House
turkey turkiye istanbul Fintech, Online Payment, Banktech Consoludation, SaaS open banking We re-invent financial technologies for all! Fincore provides complete fintech industry solutions, for non-financial and financial institutions. Fincore was founded in 2020 by a group of companies, including Endeavor and DataLiva. With the aim of helping businesses grow, the companies set out to build a platform capable of meeting the rapidly evolving needs of today's fast-growing global businesses.
EMSTARTUPS.AI
AI Platform for Startups
usa engagement sentiment analysis twitter data analytics A dashboard for every startup. The precondition to access to opportunities is to be on the radar screen of risk capital investors like angel/VC investors. The present founders have a combined background of Artificial intelligence (AI)/data science, capital markets, emerging markets, startups, published articles, etc.
OBE-OPEN BANKING EXCELLENCE

UK london united kingdom Open Banking Excellence (OBE) is the world's leading community of Open Banking and Open Finance pioneers from the breadth of financial services, including FinTechs, Banks, Regulators and BigTechs, that gather to learn, share stories, spark debate and, importantly, collaborate. Our mission is to be the authentic voice representing a global movement of like-minded experts who through collaboration provide technical, regulatory and legal insight into Open Banking and its wider implications for a dynamic and innovative financial sector. Together we're creating a community to share, learn and collaborate. We're an established and trusted community of people looking to raise awareness about how making bank data accessible for third parties would benefit customers.
YazEvi Yazılım
AVAKOZA ERP, REPX, AVAMOBIL, Digital Twin, (TEXTILE, PLASTICS, AUTO, FOOD INDUSTRIES)
İş Uygulamaları mobil erp muhasebe turkey turkiye istanbul YazEvi Yazilim is a software company which is developer of AVAKOZA ERP an REPX BI. YazEvi was founded in 1995 by three young engineers. The products of YazEvi have private designs and structural coding. The background is so important for YazEvi. XB+ and AVAX YazEvi had developed are frameworks to standardize developing code. Innovation is also so important for it. A group of engineers of YazEvi work on ergonomy, facilities and features of owned products.
ITIL BSM ITSM monitoring izleme sistem rpa yıldız teknopark ytü BASISTEK 2009 Yılında Bilgi Teknolojileri sektöründe danışmanlık sağlamak amacı ile deneyimli bilişim ve yazılım mühendisleri ve yönetim yazılımı eksperleri tarafından kurulmuştur. O günden itibaren, müşterilerinin güvenilir teknoloji ortağı, sektörel ve iş çözümleri, sistem entegrasyonu, dış kaynak kullanımı, servis, bakım ve danışmanlık konularında kendini rekabet üstünlüğü sunmaya adamıştır. BASISTEK, BT altyapılarının dijitalleştirilmesine ve yönetilmesine dair çözümler sağlyıp, BT'yi, rutin işlerin yürütüldüğü bir maliyet merkezi olmaktan çıkartıp, kurum için değer üreten bir birim olarak konumlanmasını sağlayarak firmaların inovasyonlarını hızlandırarak pazar taleplerinin karşılanmasını sağlayacak yenilikçi çözümler ve danışmanlık hizmetleri sunar. Micro Focus ve BMC Software ile oluşturduğumuz en üst seviye iş ortaklığıyla birlikte, kurumsal düzeyde ölçeklenebilen bir yazılım portföyü sunarak en karmaşık ihtiyaçlara bile çözüm üretiyoruz. /// BASISTEK was founded in 2009 by experienced information technology and software engineers and management software experts to provide consultancy in IT sector. Since then, it has been dedicated to providing its customers with a competitive edge in the areas of reliable technology partner, sectoral and business solutions, system integration, outsourcing, service, maintenance and consulting. BASISTEK provides solutions for digitizing and managing IT infrastructures, removing IT from being a cost center where routine tasks are carried out, and positioning it as a value-producing unit for the enterprise. All IT organizations become traceable and can be followed. With our top-level collaboration with Micro Focus and BMC Software, we deliver a portfolio of software that can be scaled at an enterprise level, delivering even the most complex solutions to the most complex needs. turkey turkiye istanbul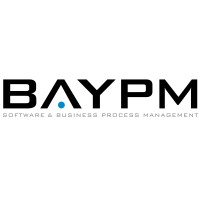 BAYPM TECH
LowCode NoCode
turkey turkiye istanbul londra london entegratör low code nocode outsytems Software Development, Web & Mobile Application Development, Cloud Computing, Business Process Maangement, Data Management, Blockchain, OutSystems, and Intellectx" BAYPM is an IT company specialized in web & mobile application development and business process management solutions. We develop custom solutions for specific organizations by using the appropriate technology that fits their requirements. We are in the cutting edge of technology to give our clients the best service available in the market. Besides the low-code platforms we use such as OutSystems, we can also respond to custom coded project and system integration needs. The company provides services to its partners and clients in Europe, Middle East, Asia and United States. Since the day BAYPM has been founded, its mission has been to collaborate with its clients and partners to analyze, to make the definitions of the business challenges they face and apply creative solutions in order to help their digital transformation journey. Our vision is to broaden our solution portfolio from software development to blockchain and IoT all around the world. BAYPM aims to be a worldwide service provider for the solutions that it has in its portfolio.
CREDE
Credi Risk Monitoring
fintech turkey turkiye istanbul data analitik data analytics Credittech Crede Consulting & Data Services is an analytics company providing services in marketing, risk and process management. Our specialty is increasing shareholder value through business analytics. Crede has services in: - Customer acquisition - Risk assessment, early warning and scorecard development - Product propensity analysis - Collections optimization by its in-house developed software. Crede provides customer database and analytical solutions for B2B sales and marketing processes. Crede aims to optimize sales and risk assessment effectiveness by targeted marketing and collecting valuable insight from digital sources. Crede Data Services continuously updates 2 million company records and filters them for customized needs in niche markets without missing any potential candidate.
CRYPTTECH
CyberSecurity Artificial Intelligence
turkey turkiye istanbul cyber security cybersec hsm software saas CyberSecurity, ArtificialIntelligence, ResearchandDevelopment, SiberGüvenlik, YapayZeka, AraştırmaGeliştirme IT Services and IT Consulting Istanbul, Esenler HOTSPOT log siem soc CRYPTTECH is a technology and software company that develops national – local solutions in the field of Cyber Security, Defense Industry & Artificial Intelligence. CRYPTTECH was established in 2006 and has launched its first product in 2008. CRYPTTECH, continues to develop new technologies and solutions in the field of Cyber Security and Artificial Intelligence in Istanbul Yıldız Technical University Technology Development Zone and in Ankara Hacettepe University Technology Development Zone. CRYPTTECH products and technologies are being used in private and public institutions and organizations in more than 1000 large-scale enterprises and over 3000 SMEs. CRYPTTECH is taking actions to operate abroad to place its products at global markets, contribute cyber security projects at other countries and to contribute the export economic growth of Republic of Turkey. CRYPTTECH, opened its first overseas office in Silicon Valley, California and continuing its efforts to open new offices in Europe and Middle East regions. Neuromorphic Artificial Intelligence Technologies to apply in the areas of Defense Industry and Cyber Security are among the new targets of CRYPTTECH.